What Is The Function Of Third Party Logistics?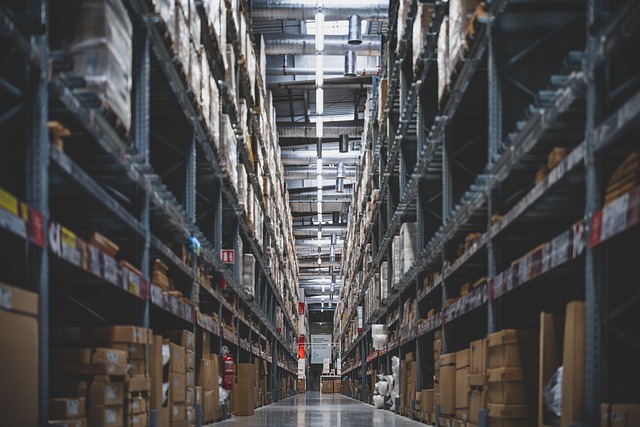 Third-party logistics companies, also known as fulfilment providers or 3PL, play a significant role in the United Kingdom's supply chain. These companies manage the logistics operations and supply chain of external businesses. It is estimated that the average industry profit margin will be 8.6% between 2022 and 2023, but this will depend on whether a third-party logistic company is a non-asset or an asset-based provider.
Customers of 3PL companies typically outsource fulfilment operations, allowing them to save on investing in logistics management software, warehouse space, ecommerce platforms, retail outlets, distribution sites, logistic labourers, and transportation, including HGV drivers. If you're an HGV driver who obtained your licence before the introduction of Driver CPC, you can find out how to apply for CPC grandfather rights.
Services Offered By Third-Party Logistics Companies In The UK
The client's needs ultimately determine the level of support offered by 3PL companies. The following are the most common services provided by third-party logistics companies:
Procurement: 3PL companies order and receive products from different places in the supply chain.
Order fulfilment: They receive orders from customers, pick and pack them, and then arrange for the order to be completed and dispatched.
Storage: They offer a temporary storage solution for products in warehouses and other similar locations.
Transportation: They arrange for the consolidation, deconsolidation, management, and transportation of products.
When your business outsources supply chain and logistics operations, it allows you to invest more of your time in other significant areas that can help you generate more revenue.
What Do UK 3PL Companies Require To Manage The Customer's Supply Chain?
Third-party logistics companies manage substantial operations for their customers and, as such, need optimal visibility of the supply chain data of their clients.
Third-party logistics companies need to share data with their customers as it ensures maximum efficiency and alleviates the risk of errors.
Benefits of Using UK Third-Party Logistics Companies
Managing the logistics of your business' supply chain requires expertise. So, while your company may be the best in your industry with unrivalled proficiency in the service or product you are selling and a great relationship with your customers, you will need to hire a reputable 3PL company to manage your supply chain.
Third-party logistic companies are experts in supply chain management and are often well-versed with the best and latest industry developments and practices. Their function is to help businesses experience sustainable growth in terms of their customer base and profitability without the need to relocate or incur the expense of physically growing.
Since the United Kingdom is a substantial global exporter, 3PL companies offer a vital service to businesses. Procuring a third-party logistics company's services will allow your business to cater to a worldwide market without needing to send resources abroad. A third-party logistics company will manage the travel, shipping, customs, and compliance and ensure your products get anywhere in the world.
How The Ecommerce Boom And COVID Affected Third-Party Logistics Companies
A recent report stated that ecommerce in the UK made up about 35% of the total retail revenue. About 57% of surveyed consumers in the UK said they would shop more online post-pandemic. The same report found that 15.6% of UK businesses closed their physical stores, 30% expanded their existing ecommerce, and 8.8% launched their ecommerce.
The post-Brexit legislative changes and COVID crisis did not decrease consumer demand. Still, they did put a strain on the logistics industry in the UK, propelling the need for efficiency and accuracy in operations.
Third-Party Logistics Software
Some companies offer end-to-end fully integrated software solutions that improve the operations of 3PL companies, ensuring they offer the best service possible to their customers.
Final Thoughts
Working with a reputable logistics service can significantly help your business, making it stand out from competitors. 3PL companies leverage the value of their existing industry knowledge, professional relationships, and how to ship your products safely. Understanding what logistics are and their benefits will go a long way in helping your business.