The Benefits Of Using A Professional Voiceover Service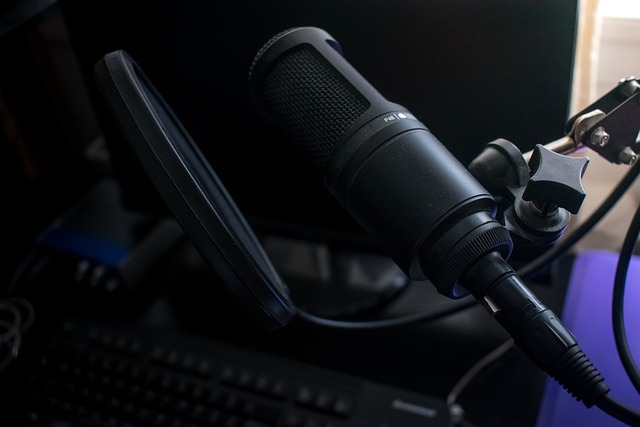 Getting a high-quality voiceover can help you make your video footage come alive. It can help you make it increasingly animated. This can give your video footage much more personality. It doesn't matter if you are aiming to add narration to your video footage or simply translate some of the things being said, a voiceover can be a very effective tool for helping you better connect with and engage with your viewers. This can help you increase the reach of your videos and maximise the results overall.
A professional voiceover service is something that can help you get these valuable voiceovers created for your content. What you get with voice-over services will vary from provider to provider. However, everyone should be looking for the following when they are trying to choose one.
Planning
The first thing you need to do is plan your goals for the voiceover project. What are your specific goals and requirements?
Talent Acquisition
You will need to find one that has the talent. The recruiting of voiceover artists and anything else that's needed for production is key.
Script Writing
You will need to have all of the scripts crafted and written to ensure your voiceover artists can use them to create your video.
Translation
If you want your voiceover to be done in different languages, you will need to ensure you have it translated.
Production
You need the service to bring together everything you need for both the recording and production process.
Video Editing
You need to get everything synced up properly. Adding voiceovers to the various tracks is key.
Review
You will need to review the various videos to ensure that you are getting the right standard of quality delivered to you.
Everything comes down to your goals and requirements. You may find that more changes are needed that wouldn't be listed above based on your circumstance.
At this point, we can look at some of the top benefits of enlisting the help of a professional voiceover service.
1. Everything Done For You
One of the best things to look for when you are trying to find and identify the right voiceover service to hire would be having everything done for you. You want to get everything done for you in a way that leaves you satisfied. You don't want to have to go out and do everything yourself. You want a service that handles everything from start to finish. A company that handles every stage of production for you is going to make things much easier. As you can tell from the list in the previous section, these things are very complex. They require multiple stages. A voiceover service that is worth hiring can handle the entire thing. At the very least, you want them to be able to take on all of the tasks that you cannot do within your company.
2. Finding The Right Voices
You also need to ensure that you do your due diligence to find the right voice for your project. After all, you want one that is capable of delivering a well-crafted message. You want one that's a good representation of whatever you are making a video for. You want the message to be delivered properly. Getting the right voice is key. You want them to use the right emphasis and various other speech characteristics that can make a difference in the delivery.
An agency will have a wide range of voice actors that you can choose from. They will have artists that you can sort through to ensure you find the right one for the job.
3. Quality Assurance
You want to ensure that you are hiring a company that has the quality assurance needed. Any reputable company will have the quality assurance that you can count on to guarantee the kind of results that you are looking for no matter the project. The beauty of hiring a service that does this for a living is the fact that you can expect such high-level consistency across the board. You won't have to worry about quality dropping off because it's what they do. This is very important for not only individual projects, but it's especially true for those that need to use voiceover services time and time again. Having one that you can reasonably count on is big.
4. You Can Add More Language Services
The majority of different voiceover projects need more language services. These language services include subtitle translation, localisation, and more. When you get an agency that specialises in voiceovers, they are typically going to have these as extra services that you can utilise whenever needed.
5. Project Management Handled For You
The fact is, this entire process is time-consuming. It requires a lot of work, to say the least. Keeping everything in order can be a full-time job in itself. It can be very difficult to manage these types of projects. Professional services do these things daily. Because of this, they have systems in place and the requisite skills, experience, and equipment to streamline the entire thing. This can help them handle the flow without you having to worry about a thing.