The Role Of 3rd Party Logistics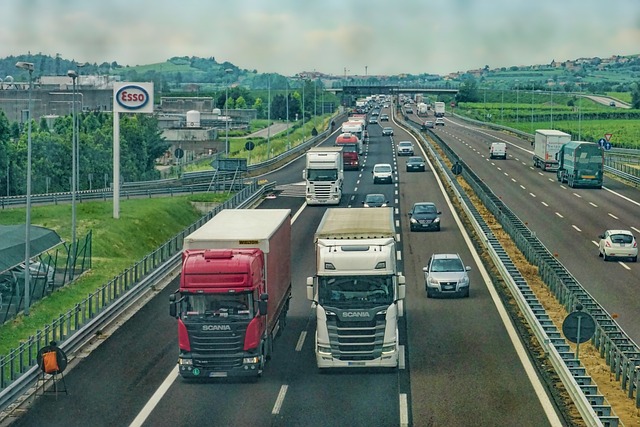 Third-party logistics have and continue to play a critical role in the United Kingdom's supply chain. These companies are known as fulfilment providers or 3PL companies. They are responsible for managing the supply chain and the logistics for third-party businesses.
Businesses can outsource their fulfilment and logistics through these companies to streamline their operations and save a lot of money and space. After all, when they outsource their fulfilment efforts, they don't have to rent or buy a warehouse, spend significant money on transportation, hire employees, worry about retail outlets, or even fulfil e-commerce orders. One type of job that will be needed by these companies is HGV driver. If you're interested to start a career in this field, make sure you take specialist HGV training.
What Exactly Do Third-Party Logistics Companies Offer?
While the totality of support they offer is going to vary on a case-by-case basis, the majority of these companies offer the following services:
Procurement. They are responsible for not only ordering but receiving goods from different places in the supply chain.
Fulfilment. They are responsible for receiving the orders from customers, both picking and packing the orders and arranging for them to get shipped out.
Storage. They offer temporary storage for businesses with warehouses at different endpoints. This can help companies save on shipping.
Transportation. These companies are typically responsible for the consolidation and management of the transportation of goods.
By effectively hiring a third-party logistics company and outsourcing these operations, businesses can better invest time, effort, and money into various key areas that can generate even more revenue for the business.
What Do These Companies Require To Manage a Customer's Supply Chain?
These companies are directly responsible for managing different portions of a company's operations. Because of this, they require pertinent data to do so effectively.
Thus, data sharing is integral to having a successful partnership. This can help to mitigate the risk of errors and to boost efficiency throughout the supply chain and operations.
What Are Some Of The Advantages Of Using These Companies?
The fact is, managing a supply chain can be extremely difficult for any business. No matter how streamlined your operations, logistics can introduce a lot of inefficiencies that can be difficult to work out while running your business. You may be an expert in your field and industry and you may have a great relationship with your customers, but managing the logistics can turn into a nightmare without the requisite experience and expertise. It can also be difficult if you don't have the space or resources to do it properly.
When you outsource your logistics to a Third-party logistics company, you get to leverage their expertise. You get to leverage their knowledge, equipment, and space. They are continually updated on the best practices for managing a supply chain and they are continually re-investing back into their operations to streamline their efforts. They have a pivotal role in the growth of a business and by hooking onto one, you can make it much easier to scale your business as you continue to grow. If you don't outsource to a 3PL company, you risk suffering many growing pains which could stifle your business.
Because the UK is such a major factor in global exports, you will find that 3PL companies provide a very important service. By partnering with a 3PL company, you can easily cater to a global marketplace. Without one, you might be limited in scope and reach. A 3PL provider will have all of the systems in place to fulfil orders across the globe.
How Has The Pandemic Impacted 3PL Companies?
There was a recent report released found that e-commerce within the UK accounted for a staggering 35% of total revenue in the retail sector. As many as 57% of customers within the UK said they would continue to do the majority of their shopping online even as lockdowns end.
Within the same report, 15.6% of businesses ended up closing their brick-and-mortar locations and 8.8% of businesses launched an e-commerce site. Within the same report, 30% ended up expanding on their existing e-commerce store.
While the various restrictions set forth by the pandemic didn't decrease demand, the legislative changes have put massive amounts of strain on logistics within the UK. This has led to 3PL needing to become even more efficient than ever before.
What Is 3PL Software?
You will find companies providing end-to-end 3PL software with full integration into a company's operations. This allows them to provide the best service to their customers.
Final Thoughts
Partnering with an experienced and well-resourced 3PL company can help boost your business in a big way. It can help you stand out from the rest of the competition in the marketplace. You get to leverage their expertise in logistics to improve customer satisfaction and efficiency throughout your entire business. It's a must for businesses in today's complex landscape.