Commercial Reasons Why Your Company Should Be Supporting Charities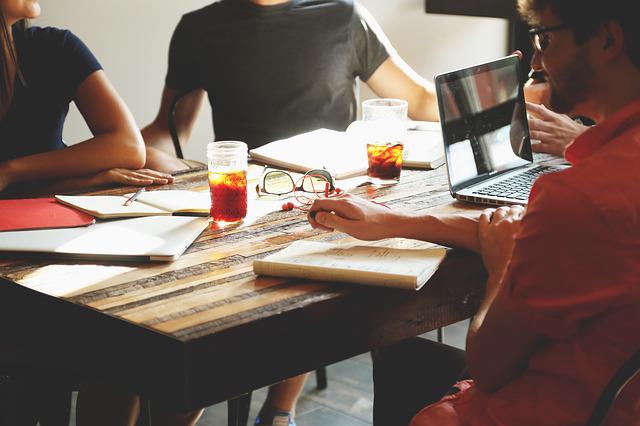 Whether it is to provide fundraising where needed at given points of the year or delivering a comprehensive sustainability programme, is your business looking for ways to establish a charitable connection with local non-profit organisations such as a special needs college? Are there any advantages of pursuing this course of action – especially considering how much effort and time is needed to get all this done?
A whopping 82 percent of respondents in a recent study said that a company's philanthropic efforts would play a part in their decision if they needed to choose between two products/services that had the same price. It is important to consider the effect of your organisation's relationship with charities given the fact that around 70 percent of millenials are more likely to choose brands that support charitable causes, according to findings from other studies.
In addition to growing reach to a greater audience and improving its reputation, charitable work also supports an organisation's values for caring for its community, customers, and workers.
Commercial organisations can link up with charities that go over and above simply making monetary donations. Some of the positive ways you can use to demonstrate your company's commitment to charity include nurturing a culture of compassion, offering workers complimentary time off to do charity work, and offering assistance in kind.
To learn more reasons why it's good for businesses to support a charity, continue reading.
Boosting The Image Of Your Brand
You can portray yourself in an ethical and reliable light, something that's integral for your brand image by aligning your business with charitable initiatives. You can stand out to potential job seekers and boost your brand image as the charities you rally behind also work to set your business farther apart from the competition.
Grow Your Audience
You can grow your reach to a greater audience by having a charitable presence within your community – especially if you are a regional or national organisation. Participating in charitable initiatives opens you up to regional and local charities, boosts the visibility of your brand on a national level by making donations to national charities, and even opens up your brand to new audiences by sponsoring local sports teams. You also get numerous networking opportunities as well.
Lifting Staff Morale
Positivity among employees normally increases after seeing that the company they work for supports charities. Employee retention and loyalty can also be enhanced when they feel proud of working for a company known for its philanthropy. On top of that, individuals may not have the time or resources to volunteer or support causes that are close to their hearts.
Improved PR (Public Relations)
Your business can benefit in a number of ways through sharing accounts of donations, charitable events, or sponsorships. In addition to emphasizing just how good a choice your employees have made by choosing to work for you, media coverage can spread the word about what you are doing among the public. You can show your clients that your business is dedicated to charity and also inform visitors of your charitable efforts in the community by posting stories about your work with charities on your website. Your organisation's reputation can be positively impacted if your relationships with charities are managed well and successfully.
Does The Community A Lot Of Good
Positively impacting a charity's cause is definitely one of the most straightforward benefits of commercial enterprises partnering with charities.
By giving resources, time, and/or money through your support for charities, you end up helping communities, organisations, and people. You can benefit from a new perspective on life and work by taking the time to give something back through working with a charity – especially considering how easy it can be to get consumed by the day-to-day operations of a business.
While this is the most significant benefit of working with charities, you should not forget about the other advantages mentioned above, including PR, employee morale, and overall the bottom line of your company.