7 Great Reasons To Visit York, One Of The Prettiest Cities In England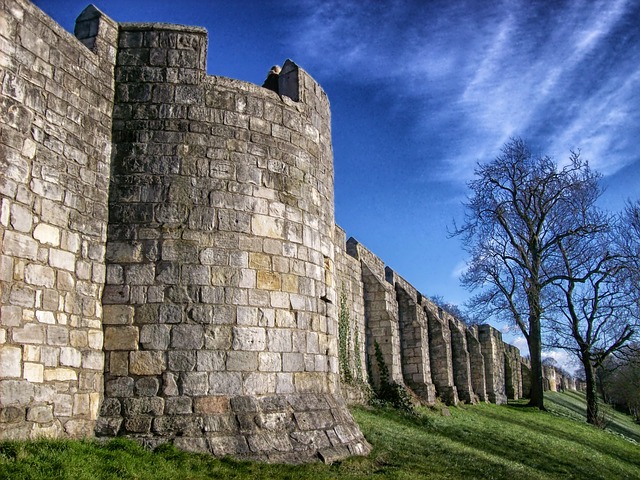 York is a stunning city located in Northern England, packed full of charm, attractions, and history. There is still an iconic 13th-century wall that still surrounds the town, timber-framed homes that twist and turn similar to a spider's web, and narrow streets with the York Minister in the center. The town is bustling with restaurants, modern cafes, museums, and shops, while the city still holds onto its heritage with antique shops, markets, and traditional pubs. Whether you reside in the UK or you are planning a trip to England, you don't want to miss a visit to York.
Top reasons to visit York:
1. York Is Really Easy To Get To
To begin with, let's talk about getting to York!
York is part of Northern England, just to the North of Leeds, which means it is a few hours away from London, but you can get to your destination by using public transport. If you take the train, the station is in the heart of the city, so it is an easy task to reach attractions and city-centre accommodations which makes this a great reason to visit York.
Even the train station itself is somewhat impressive and is also worth visiting even if you don't use it to visit the city.
2. York Minster
There are lots of things to do and see in York, but the top attraction in York would be York Minster!
It is among the most magnificent and famous cathedrals in the world, stunning inside as well as out. It is also packed with history and is definitely one of the top spots to pay a visit to while in York.
3. The Old City Feel
York is one of the smaller cities, especially when you compare it to Manchester, Leeds, or London.
A wall once encircled the city, and the wall acted as a type of fort, which is now the Old City of York. Much of the original wall was built in Roman Times and still stands. In fact, the wall still has a lot more intact miles when compared to any of the other cities in England. Following this wall all the way around is a fantastic way to take in all the history and see this amazing city.
The history is also one of the main reasons to visit York!
4. The Iconic English Cobblestone Streets
The York Minister is surrounded by the prettiest cobblestone streets. "The Shambles" is among the top-rated streets in York and also among the most popular as been voted Britain's Most Picturesque Street in 2010.
Today it is filled with restaurants, pubs, and shops, which help you to experience the true feel of England. You can find a good wine bar in York here.
5. Shopping In York
York is well known as an excellent shopping destination, with many dotting the historic and beautiful streets. There is a great mixture of boutique shops and high-street stores.
6. Fun Activities
York has fantastic museums that you can find shelter in when the British weather is playing up. One of the other fantastic attractions is the York Dungeons. This site takes you on a tour through 2000 years of the fascinating history of this town, complete with shows and actors making this experience fully themed.
York involves more than just walking and shopping, there are also fun activities to look forward to, which is also another great reason to come to York.
7. York Is Very Walkable
The last and best reason many people highly recommend visiting York is that it is not one of those cities where you will need public transport or taxis to get around, yet it is still large enough that you can spend many hours exploring on foot.
And there are many cafes, restaurants, and English-style pubs to enjoy when you need to take a break.