Benefits of a Shopping at Showroom for Your Kitchen Remodel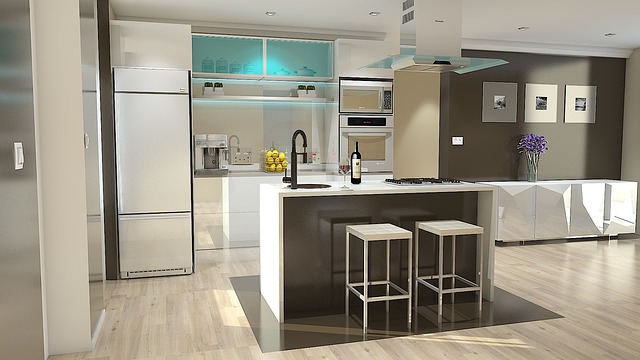 There are things you cannot buy online, and one of them is a kitchen. The internet has made things easier and it is easy to buy a small purchase ad be happy with it, but a new elephant's breath kitchen is something you cannot buy. It is one of the largest purchases and has a lot of benefits to a home, and although you are going to begin researching and browsing online, it is a good idea to visit a kitchen showroom. There are many benefits you can expect to get when you go to a showroom.
Inspiration
Going through Pinterest and Instagram is a good way to get inspiration design project, but going to the showroom is the true way to get started with your project. A showroom is going to help determine the best for you, including the materials, colours, and style. Whether you are looking for a modern style, traditional, or just don't know where to get started, visiting the showroom is going to inspire you so that you can find something new and help you know what is going to work best for your home.
Customer service and expert advice
When you talk to an experienced designer, they help in establishing a full understanding of how you are going to use your new kitchen to create an amazing space. This is why you shouldn't overlook this process.
Expert advice and knowledge from experienced kitchen designers who have been doing this for many years are very important. When you are with the expert face-to-face, you can ask them a lot of questions and take advantage of their expertise. They will guide and help you through the process and come up with ideas during the design stage. They can also explore new ideas for you.
Exploring textures and colours
One of the best things when shopping around is walking to the showroom and then touching textures and seeing colours of the different materials. When you are looking for ideas online, it might be a good base to start, but they won't come alive if they aren't paired with other design elements. The products and materials can be explained properly so you can have a good understanding. This will let you make informed decisions about what works best for your dream kitchen.
Quality and workmanship
You have most likely bought something online that didn't live up to your expectations in terms of quality. There are times when the product arrives but it is nothing like the photo you saw before buying it. If buying small products, it is a chance to learn. For interior design, you have to see, feel, and discuss the workmanship and durability, which you cannot do online. You have to go to the showroom in person. Opening drawers and doors and feeling the quality of the worksurfaces and doors is important. You also get the chance of having a look at other options that might be good for your project. The showroom is also good because you can view the standard of installation, which is an important thing to consider when purchasing a kitchen.
Gain confidence
You get peace of mind when you are confident about the designer and their ability to deliver quality services/ a tailored service will make sure you get the best possible design that looks at your needs. You will build trust with them to make sure your ideas and budget are considered from the design stage to the final installation.
Supporting local business
Some showrooms are owned by major chains, but most of them are owned by local and regional companies. Shopping at a local business is going to help improve the town, and the local business is going to help the local economy. You get the chance to improve the local economy by shopping at a local business.