How to Choose Your Next Dishwasher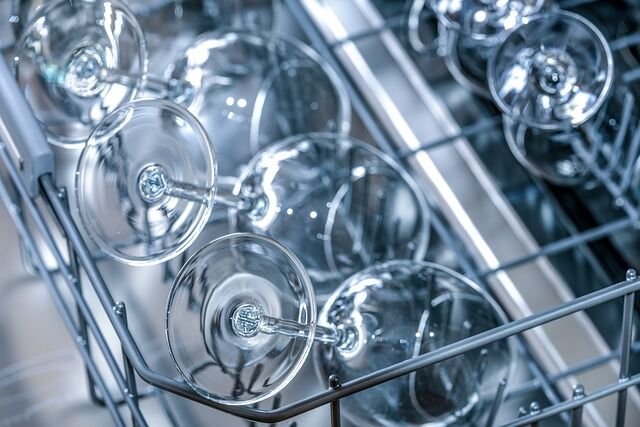 It is not easy to buy a dishwasher. If you are not sure of what you need or want, you may find it difficult to buy a dishwasher for your home. One of the long-term home appliances is a dishwasher. People use their dishwashers for 10 or more years. It is, therefore, crucial to consider how much your dishwasher will cost you over the long term. Like choosing a fridge, it is best to choose the right dishwasher for your home.
If you want to know the long-term cost of running your dishwater, then you should check the energy and water usage of the dishwasher. You can, therefore, check the ENERGY STAR rating before you buy your dishwasher. In addition, you must ensure your dishwasher can fit into your lifestyle and kitchen.
Standard-size dishwashers and compact dishwashers are the main two categories of dishwashers. Compact dishwashers are around 18 inches wide. You will install a compact dishwasher into your kitchen cabinet. A compact dishwasher accommodates 6 serving pieces and 8 place settings at most. A compact ENERGY STAR-certified dishwasher uses 113 to 203 kWh/yr and 3.1 gallons per cycle. A compact dishwasher is portable because of its small size. It is suitable for an apartment or a smaller family.
Standard-size dishwashers are the most popular dishwashers on the market. You will also install it into your cabinetry. It is 24 inches wide and holds 6 serving pieces and 8 place settings. A standard dishwasher comes with several features and rack configurations. A standard ENERGY STAR-certified dishwasher uses 3.5 gallons per cycle and 270 kWh/yr.
If you have a small budget or do not have enough space for a built-in dishwasher, you can choose a countertop or portable dishwasher. The capacity of a countertop or portable dishwasher is around 4 to 6 place settings. They are, therefore, perfect for someone living in a dorm room or a small apartment. You will just connect your countertop dishwasher to your sink faucet. The drain hose in the back of your countertop dishwasher expels the used water.
As we analysed these dishwashers, we found that countertop dishwashers are not efficient as compact built-in dishwashers. The built-in dishwashers are more efficient. They use 3 gallons per cycle and 203 kWh/yr. Therefore, they use less water.
Some dishwashers come with additional features. The additional features can save you energy and water. For example, some dishwashers come with soil sensors. The sensors can figure out how dirty the dishes are. Then, they adjust the water when cleaning the dishes. There are half-load options on some dishwashers. They only spray the top rack. Additionally, look for eco-wash or speed wash cycles, which use shorter cycles or less water. The air dry cycle on some dishwashers dries the dishes to save energy.
It is important to check the energy and water efficiency. It is also more important to check the dishwasher decibel (dBA) ratings. You will use your dishwasher inside your home. A noisy dishwasher is annoying. If you can choose a quieter dishwasher, you will be happy with your dishwasher. Therefore, compare the decibel ratings of multiple dishwashers. The decibel rating of a quiet dishwasher is between 40 to 50 decibels. However, if the decibel rating is lower, then the dishwasher is quieter.
How Dishwashers Work
Dishwashers were invented in the 1800s. People have been using them for several decades. And they still work the same as when they were invented. However, the manufacturers have modified their modern dishwashers to accommodate the changing needs of their customers.