Roles And Responsibilities Of A Nanny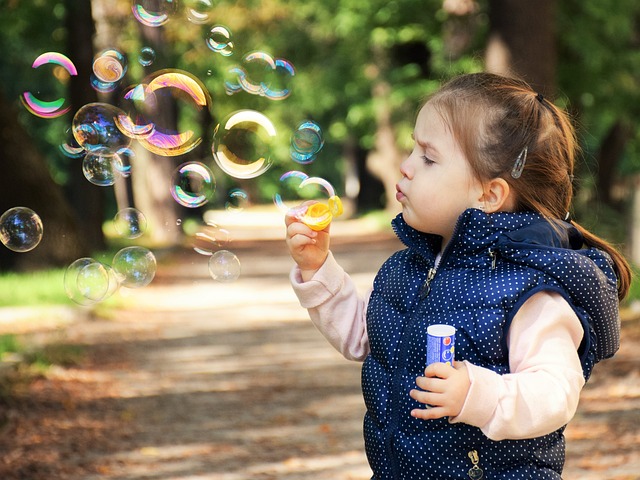 Most people will describe a nanny as an individual (professional) who helps care for their young kids and aging parents. While this might be true, a nanny is responsible for more than just looking after your kids; they serve the crucial purpose of nurturing, motivating, and inspiring the little ones. Many employers will also expect their nannies to handle most house chores, sometimes attending to duties unrelated to caring for the kids. There are also times when the employer will request the nanny to stay overnight for one reason or another. Also, you will also need a nanny tax calculator to work out your nanny's pay. That said, it is easy to confuse a nanny's main responsibilities and roles. Some of these responsibilities are outlined below.
1. Preparing Meals
Most parents prefer hiring a nanny that knows their way in the kitchen. This is because the nanny may be required to prepare some meals, including dinner, breakfast, and lunch. As long as there's a clearly defined diet/meal plan, most nannies will be comfortable preparing meals before the parents can arrive from work or after the kids come from school.
2. Grocery Shopping
The nanny may also be responsible for restoring the house's food, especially grocery shopping at the employer's direction. She's also responsible for filling in other household supplies, such as the kids' essentials for school and cleaning materials. And kitchen additives. The nanny may choose to go to the physical store or order online.
3. Take Care of Pets (if any)
Most households have at least one pet. Cats and dogs are the most common in family homes and are considered extended family members. For this reason, the nanny must keep the pet comfortable and well-fed while the masters are away.
4. Cleaning The House
One of the main responsibilities of a nanny is to keep the house and environment clean, especially for the kids. This also means ensuring the kids do not play with dirty toys and that any equipment around them is safe. She is also responsible for administering first aid in case of emergency and/or calling for help where necessary.
What Can the Nanny Do With The Kids?
Although the nanny may be tasked with other duties, the kids are her top priority. Every other duty is directly related to the kid's health and safety. This thus means she has to ensure both indoor and outdoor activities that the kids engage in are safe. They also are to play with the kids and help wherever they can, especially when the kid seems overwhelmed. This includes both social and academic activities. Here are a few examples:
1. Teach them new languages
Most parents prefer nannies who speak more than one language. Nannies fluent in another language, aside from English, are a preferred option, and for a good reason. They can help the kids learn and speak another language and different cultures as well.
2. Attend clubs and playgroups
It is the nanny's responsibility to help the kids transition from one playgroup or club (and activities) to another smoothly. This is especially important for families that moved to another neighbourhood or locality.
3. Picnic in the backyard or the local park
Most kids love outdoor activities. The nanny can thus accompany the kids to their picnics, whether in the backyard or at the local park. You, however, need to pack meals and snacks the kids can enjoy outdoors.
4. Take the kids to museums and libraries
Reading helps stimulate a child's imagination, develop their language and communication skills, etc. Taking the kids to the library and museums will thus help pick their curiosity and make them want to learn and expand their knowledge.
5. Recreational activities, arts and crafts
Photography, sewing, origami, drawing, painting, scrapbooking, playing board games, and writing letters are some of the activities children find thrilling and enjoyable. Most of these activities help boost the kid's mental development and creativity and learn patience and decision-making. Moulding, messy activities, and play also help build their sensory and creativity skills. Proper planning is crucial, especially for the kids' age group and physical abilities.