7 Mental Health Benefits of Volunteering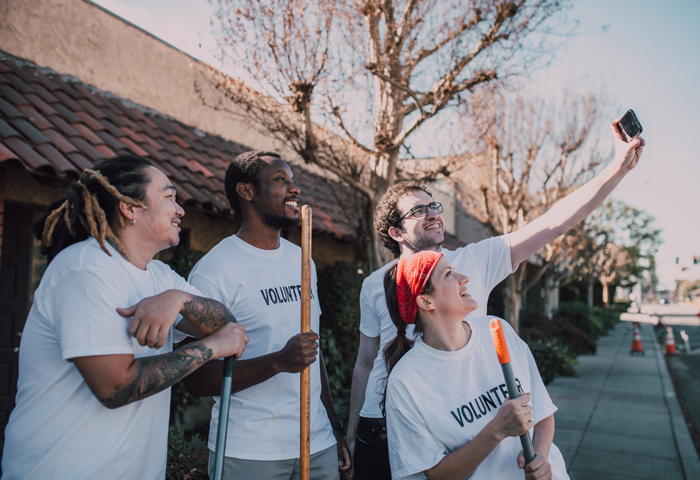 Reducing Stress
Whether it's working with adults, pets, or children, having a meaningful connection can help take your mind off your worries when you put your attention on something or someone else. The richer the experience, the better you will feel and the more you feel satisfied with giving your talents and time. Ultimately, this will result in better moods and less stress.
Fighting Depression
Volunteering can help to keep the mind distracted from destructive habits such as having negative thoughts or being too critical of yourself. It can also increase motivation by providing a sense of accomplishment. If you can do that, what else is possible?
Preventing Feeling Lonely or Isolated
While volunteering, it's possible to make new friends, essentially growing our social network and even our professional network. Choosing an activity that you enjoy can provide you with a better chance of meeting people who share the same values as you and your worldview. Like-hearted and like-minded people can come together over common interests. Whether it's campaigning for a specific political movement, building a community garden, or giving tours as a museum docent, the key is showing up consistently and introducing ourselves warmly.
You can also create friendships that will last long after the volunteering ends. Plus, especially for those of us who are naturally shy and introverted, volunteering activities can be helpful in breaking the ice while you help others.
Boosting confidence
Some volunteer activities will require you to learn new skills. Learning a new ability as well as being in an unfamiliar environment can provide you with some mental stimulation that you would otherwise not have experienced.
Moreover, as you grow your skills to make a difference for others, you will be gaining a sense of identity and pride, which could lead to having more positive views of yourself. A virtual volunteering opportunity for corporate volunteers from the world of work to help inspire the next generation.
There are many schools that are providing training for speakers. Also, business people have so many great stories to share. That's why speakers for schools programme is highly valuable right now.
Creating a Sense of Meaning and Purpose
No matter your age, whether you're in your prime income-earning years or retired, being a volunteer can give purpose, meaning, and fulfillment in different ways than what you do or what you have done for work.
Whether we're working with children, seniors, animals, or people facing a natural disaster, the willingness to do what's right, regardless of how humbling the task is, can put things into perspective and grow compassion for other people, while at the same time expanding our minds and worldview.
Igniting Passion
Volunteering is also an effective way of exploring different tasks or interests, perhaps alongside an expert. It can be an energizing escape from the everyday routine, especially for those who sit in front of a computer all day and are longing to be more active outdoors. Be sure to look for opportunities such as walking dogs for a shelter, cleaning up the woods you like, or volunteering at a youth soccer camp.
Makes you Happy
Research has shown that brain activity and feel-good hormones spike during volunteer activities. Humans are made to live in communities, serving each other. It's impossible not to have an impact on the community as a volunteer. Your presence and doing what is needed are contributions to the greater whole. Volunteering also makes the world a better place by helping community members in need, and helping others gives you immense pleasure.
The good thing is that there's a volunteer activity perfect for nearly every skill set, time availability, and capacity for physical mobility. Your local library, school, or church can always use support. Whether it's tutoring a student, endeavoring on a mission trip to a foreign area, or even holding babies in neonatal intensive care (being a baby cuddler), the possibilities are endless.
Plus, with current technologies, you can volunteer remotely through a computer or phone. Just make sure there is enough social support and interaction for you to feel fulfilled and connected.